CO-FOUNDER / CHIEF OPERATING OFFICER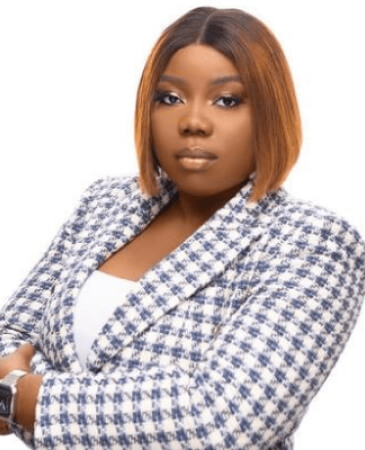 CO-FOUNDER / CHIEF OPERATING OFFICER
Adenike Abiodun Akanbi is the Co-Founder and Chief Operating Officer at Finceptive Limited a Lagos-based financial services company.

Adenike's Corporate experience spans over 12years in Finance and global chain Management. Adenike Akanbi was born in Ibadan, Nigeria to parents of Iwo descent from Osun state. She obtained a degree in Computer Science and Information Technology from Bowen University.

Adenike is a professional with over 10 years' experience in the financial sector spanning across financial and regulatory reporting, cost management and international trade.

She has been recognized numerously for successfully and effectively handling key responsibilities influential to the achievement of the organization's goals and objectives. She started her career at Access Bank Plc as a Regulatory Reporting Officer and over the years rose in the ranks.

She later joined Keystone Bank as a Financial Reporting Analyst and in 2018 co-founded Finceptive Limited a Financial services company in Lagos Nigeria that provides funding to businesses to bridge the gap in Supply chain business helping buyers and suppliers optimize their working capital.

Over the span of her career, she has affirmed herself as an expert in Financial Strategy and International Business Trade and has been instrumental to the growth and success of over 208+ SMEs in Nigeria.