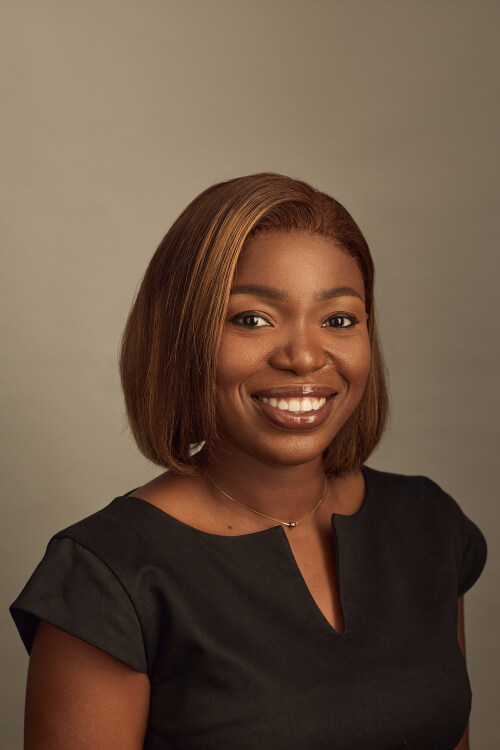 Gloria is the Head of Sales at Finceptive Limited.

Her years of experience as a Relationship Manager at Page Financials, Sales Lead at Loanbook Limited have earned her an outstanding knowledge of sales and business development.

During her time at Loanbook, Gloria deployed her leadership and business transformation skills leading the sales and business development team toward ensuring that Loanbook became one of the most accessible lending businesses In Nigeria.

She holds a BSc in English Language from Joseph Ayo Babalola University and a master's degree in public and international Affairs from the University of Lagos. Gloria is a resilient, hardworking professional responsible for providing strategic and operational leadership at Finceptive Limited.