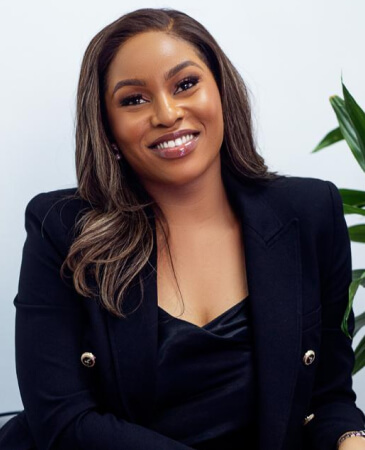 Ifeoma Echemunor is a highly accomplished professional with a strong background in banking and business management. With over 9 years of experience in the banking industry, she has developed expertise in customer service, operations, communications, and business development. Her dedication to excellence, coupled with her exceptional leadership and analytical skills, has contributed to her success throughout her career.

Ifeoma holds a bachelor's degree from Covenant University, Ota, Nigeria. Her educational background has equipped her with a solid foundation in business and finance, providing her with the necessary skills to excel in the banking industry.

With an extensive background in banking, Ifeoma has worked in various roles, gaining valuable experience in customer service, operations, and communications. She has consistently delivered exceptional service to clients, ensuring their satisfaction and maintaining strong relationships. Her keen attention to detail and problem-solving abilities have enabled her to streamline operational processes and enhance overall efficiency.

Ifeoma's expertise extends beyond banking operations. She has successfully managed and developed business strategies, driving growth and profitability. Her strong analytical skills and market insights have allowed her to identify new opportunities and implement effective strategies to maximize business outcomes. Her ability to build and maintain partnerships with key stakeholders has been instrumental in achieving business objectives.

Ifeoma Echemunor's professional experience, combined with her educational background, has provided her with a solid foundation for success in the banking industry. Her expertise in customer service, operations, communications, and business management makes her a valuable asset in any organization she becomes a part of. With a strong passion for delivering excellence, Ifeoma is poised to make a significant impact in her field and contribute to the growth and success of any organization she joins.